Facebook addiction
Just a quick post, You should try it too 🙂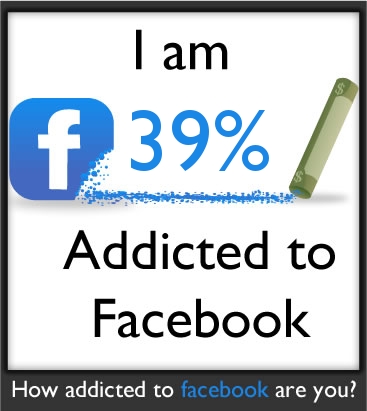 Created by Oatmeal
I created my Facebook account like one year ago, the purpose was to migrate my Mafia Wars addiction from another social networking site, Tagged. Since the game system in Facebook was better, I closed down my Tagged account and began playing; not just Mafia Wars but also so many social games. My online friends added up was almost 2000, including my family and close friends; others are social gaming friends just like me.
As my life got busy, my addiction slowly recedes to a point that I think that these games are worthless. I began using Facebook in terms of promoting my blog and true online socializing. As I began to be an active Twitterer; I've done a massive unfriending to clear out the social gaming friends(sorry! it was fun playing with you guys)
I have like 400+ online friends right now, at least now it is more manageable than before. I can read their updates from time to time, socializing better than before.
Facebook: Strictly Networking