Caturday Saturday
Well, its Saturday… I'm writing this blog at Center Point cybercafe (with some chick taking care of it), while listening to Manhattan's Kiss and Say Goodbye song. Just a typical Saturday today, earlier in the morning as I usually walk to the bus station I saw this..
Oh my..what the heck happened to the rambutan tree that was supposed to be there? Closer inspection shows that road widening works is about to happen in these few days thanks to the government project, started..um, I don't know when it started but its been started for a long time.
Yeah, all the trees have been hacked away, slopes will be trimmed, culverts will be remodeled and I don't know about the nearby house though. Thing that sucks is it will be used by many heavy lorries passing through there, carrying dirt for the brick factory nearby. I don't know how far will the road will hold on with that condition, but its better than muddy road I guess.
Moving along, I slacked off in the four hours of work today, been thinking to buy a new backpack because my current backpack is really-really work out after three years of good service. After work, I'm off to Center Point,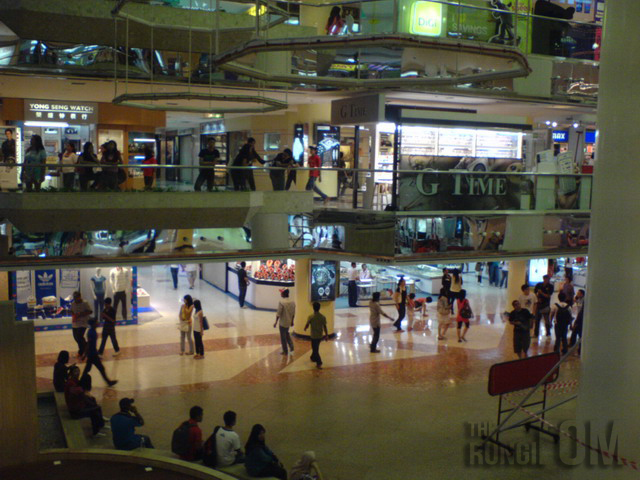 Eating at Big Old Brother Cafe, buy one drink from Yoyo Cafe..

Woot~ lucky no 12 hahaha. Wandering along finding cybercafe with good connection. The first one I'm in was friggin' slow, can't bear with that shitty speed (FFFFFFUUUUU- ing myself in my mind). Wandering again until I found one cybercafe with good speed, 50 cents for 20 minutes, okay I can bear with that as long as it has good connection.
Wanna look for new backpack soon…