Upcoming ACG events in Sabah 2017

Last update: 12 April 2017
New year means another cycle of exciting events to look forward to, some new events are making their debut this year and that what makes this list even sweeter. Looking for ACG (Anime, Comic & Games) + Hobby related events to go in Sabah this year? Well look no further, below here is a list of upcoming events to guide you throughout year 2017.
1. SAC3 Freaky Friday (Friday 13th Cosplay & Games)
Date: 13th January 2017
Venue: Sabah Animation Creative Content Centre ( SAC3), Windrose Square Jalan Pintas Penampang
Facebook page: Sabah Animation Creative Content Centre – SAC3
I found this event on Facebook, SAC3 Freaky Friday the other day, and it will be happening at SAC3 campus in Penampang. This is a closed event for students and staff only.
2. NeoBex 2017
Date: 27th – 28th May 2017
Venue: Indah Jaya Recreation Club, Mile 4, North Road, Sandakan.
Event page: facebook.com/events/1530004097298440
Ticket Price: Adults – RM5 | Kids under 12 years old – RM3. Both tickets are per day entry.
Facebook page: NeoBex
An ACG event debut in Sandakan, NeoBex (Neo Hobbies Exhibition) 2017! According to their Facebook page, NeoBex is a hobby-friendly event in to be held in Sandakan. NeoBex has something for fans of all toys' collectors, cosplayers and comic.  Do check out their Facebook page and event page for future updates.
3. MyaCon (Postponed to next year)
Facebook page: MYACON
 12/04/2017: MYACON officially announced on Facebook that the event will be postponed to next year due to some circumstances. Hope to see them again next year. 🙁
4. OMG (Otaku Makers Gamers) 2017
Date: 1st – 2nd April 2017 (No kidding, the event date is LEGIT AF.)
Venue: Suria Sabah Shopping Mall
Time: 10AM onwards
Ticket Price: Early Bird – RM10 for 2 days (Link coming soon on Facebook page); Walk in – RM10/day
Facebook page: OMG
Facebook event page: facebook.com/events/1883929411821208/
Introducing a new event in Kota Kinabalu, OMG (Otaku Makers Gamers). The event is a Youth POP Culture event, aiming to bring the three biggest youth types together, namely Otaku, Makers and Gamers.  The event would not be much 'Cosplay' focused, instead bringing these hobby community/groups together like comic/doujin artist, game makers, board-gamers, prop-makers etc. Do check out their Facebook page for future updates.
5. OtaFuse 7 2017
Date: 2 – 3 September 2017
Venue: Suria Sabah Shopping Mall
Theme: RPG Adventure
Facebook page: OtaFuse
Facebook event page: facebook.com/events/425628914495601
One of the prominent ACG events in Sabah, OtaFuse 2017 will be happening at Suria Sabah Shopping Mall on 2nd to 3rd September 2017, with the theme RPG Adventure. Highlights of the event includes, Cosplay Competition, Craftsmanship Competition, Quiz Challenge, PS4 Tournament, Artists & Merchants Booth, Special Guests (to be confirmed), Side Quest and Butler Cafe.
6. HobbyCon 11 2017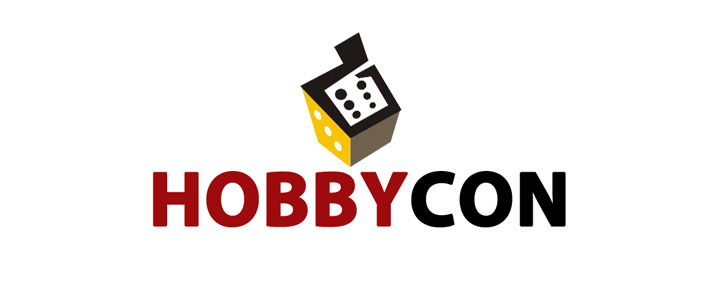 Date: 9th – 1oth December 2017
Venue: TBA
Theme: No Theme
Facebook page: HobbyCon
So far the event date and theme (no theme!) has been confirmed. Do check out their Facebook page for further updates.
7. Boardgame Activities at Internet Arena 2017
Date: Throughout 2017
Venue: Internet Arena, S-1-10, 1st Floor, Block C, Citymall, Kota Kinabalu
Facebook page event list: Internet Arena Gaming Centre
Internet Arena is an Internet and Board Game Cafe specializing in Magic: the Gathering, Board Games and laid-back gaming events. Do check the link above to find out the list of events.
……….
These list of upcoming ACG events in Sabah are tentative and information may change in time, if you know of any ACG related event but not listed here, please share it with me in the comment section.
As per last year listing, I also include events that are not entirely ACG (Anime Comic & Games) event, but lies n the line of hobby and popular culture events, for example Star Wars, KanColle, Touken Ranbu, Yo-Yo, Plastic Modelling (Plamo), Board Games, etc. the O.M.G (Otaku Makers Gamers) event for example, that focuses on those pop culture and hobby side. I believe these kind of events should be given more exposure, one of it would be this event listing. 😉
I'm still thinking of a good quote to be put up here…